Write a product review: MSRA 2024 Question Bank
---
The MSRA is 2-hrs 55 minutes in total and is split into two parts - a Professional Dilemmas (PD) paper and a Clinical Problem Solving (CPS) paper.
There is a five minute break in between the two papers included in the overall time. The whole thing's done on computer in a test center under exam conditions. And the first paper is always the professional dilemma paper which is 95-minutes. Then there's a five-minute break and then there's the clinical problem solving paper, which is 75 minutes. You can't just start the CPS paper after finishing the PD paper. They are two separate papers under the same exam conditions so if you finish early you'll have to wait.
On the day each candidate is given different questions from a central question bank so the person sat next to you will have a different set of questions, which is done to limit any cheating or sharing of answers with candidates sitting the exam on different days.
4 Products Included:
5.0
out of 5
3 Ratings
---
Reviews (1)
Excellent question bank
Share Product With Friends
Item rating:
5.0
3 Ratings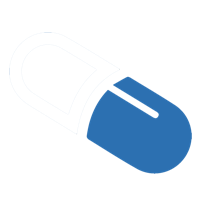 Revise Medi...
Bespoke questions and exams covering all aspects of medicine. From getting into medical...
More products from this creator
---
Hey, join Shiken!
Join Shiken as a learner or creator and gain access to your own dashboard.
Sign Up for FREE