Write a product review: 125 Case-Based SBAs: General Surgery
---
125 general surgery cases that test your knowledge of signs/symptoms, diagnosis and management for common general surgical conditions.
Introducing the ultimate study companion for aspiring surgeons and postgraduate medical professionals - the "125 Case-Based Questions on General Surgery"! Designed specifically to enhance your clinical knowledge and maximize your chances of success in exams such as MRCS and board exams, this comprehensive resource is a must-have for anyone on their journey to becoming a skilled surgeon.

With an extensive collection of 125 meticulously crafted case-based questions, this product offers an immersive learning experience that will challenge and expand your understanding of general surgery. Each question has been carefully selected to cover a wide range of surgical topics, ensuring that you acquire a well-rounded knowledge base.

What sets this product apart is its emphasis on practical application. Rather than simply testing factual recall, these case-based questions simulate real-life scenarios encountered by surgeons in their day-to-day practice. By working through these cases, you will develop critical thinking skills and learn how to apply your theoretical knowledge effectively.

The content of "125 Case-Based Questions on General Surgery" is organized according to various surgical subspecialties, including gastrointestinal surgery, vascular surgery, trauma surgery, oncology, pediatric surgery, and more. This structured approach allows you to focus on specific areas of interest or areas where you may need additional revision.

To further enhance the learning experience, each question is accompanied by detailed explanations and rationales. These explanations not only provide correct answers but also offer in-depth insights into the underlying principles behind each case. You'll gain valuable exposure to different surgical techniques, treatment options, patient management strategies, potential complications – all crucial aspects for any competent surgeon.

In addition to its educational value as an exam preparation tool for postgraduate assessments like MRCS or board exams; "125 Case-Based Questions on General Surgery" can also be utilized by practicing surgeons looking to refine their skills or specialists seeking continuous professional development opportunities.

Whether you prefer self-study or group discussions with colleagues who share similar goals; this product accommodates various learning styles. The comprehensive nature of the questions allows for self-assessment, enabling you to track your progress and identify areas that require further attention. Additionally, the case-based format promotes interactive learning and can be used as a basis for stimulating discussions and debates among study groups.

The "125 Case-Based Questions on General Surgery" is authored by a team of experienced surgeons who understand the challenges faced by aspiring surgeons preparing for exams. Their collective expertise ensures that the content is accurate, up-to-date, and reflective of real-life scenarios encountered in surgical practice.

So, why wait? Empower yourself with the knowledge and confidence needed to excel in your surgical career by investing in "125 Case-Based Questions on General Surgery." This invaluable resource will not only boost your clinical acumen but also provide you with a solid foundation for success in postgraduate exams such as MRCS or board exams. Prepare yourself to conquer any surgical challenge that comes your way with this indispensable study aid!
Share Product With Friends
Product type:
Question Set
Integration:
Item rating:
0.0
No ratings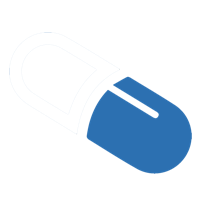 Revise Medi...
Bespoke questions and exams covering all aspects of medicine. From getting into medical...
More products from this creator
---
Hey, join Shiken!
Join Shiken as a learner or creator and gain access to your own dashboard.
Sign Up for FREE