Write a product review: 65 Case-Based SBAs: Anaesthetics and Critical Care
---
65 Case-Based SBAs: Anaesthetics and Critical Care features 65 anaesthetic and critical care cases that test your knowledge of signs/symptoms, diagnosis and management for common anaesthetic and critical care conditions.
Introducing "65 Case-Based Single Best Answer Questions in Anaesthetics and Critical Care" – the ultimate online quiz product designed specifically to help anaesthetists excel in exams like the FRCA.

With meticulous attention to detail, our comprehensive question bank covers a wide range of topics essential to anaesthetics and critical care, ensuring you're fully prepared for any examination scenario. Each question is carefully crafted by industry experts, mirroring the complexity and diversity found in real-life clinical situations.

Here's what sets our product apart:

1. Extensive Question Bank: Dive into 65 case-based single best answer questions that closely simulate actual exam scenarios. The questions are thoughtfully structured to challenge your knowledge and decision-making abilities, enabling you to develop a deep understanding of key concepts.

2. Realistic Simulations: Experience realistic scenarios that mimic challenging situations encountered in anaesthetics and critical care practice. Our questions are designed to test your ability to apply theoretical knowledge practically, preparing you for any clinical situation that may arise during the exam.

3. Comprehensive Topic Coverage: Our product covers a wide spectrum of anaesthetic and critical care topics, including pharmacology, physiology, anatomy, patient management, equipment usage, complications management, and more. You'll gain a holistic understanding of the subject matter while strengthening your problem-solving skills.

4. Detailed Explanations: Receive comprehensive explanations for each question – not just correct answers – allowing you to identify knowledge gaps and reinforce your understanding of core concepts. These explanations aid in bridging theoretical knowledge with its practical application.

5. Convenient Accessibility: Access our product anytime from anywhere! Whether you prefer studying on your computer or mobile device during breaks or commutes – our platform ensures a seamless learning experience across multiple devices.

Don't let exam anxiety hold you back. Supercharge your preparation with "65 Case-Based Single Best Answer Questions in Anaesthetics and Critical Care" – the essential tool for every anaesthetist aspiring to excel in exams like the FRCA. Start your journey towards success today!
Share Product With Friends
Product type:
Question Set
Integration:
Item rating:
0.0
No ratings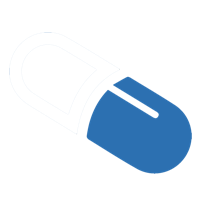 Revise Medi...
Bespoke questions and exams covering all aspects of medicine. From getting into medical...
More products from this creator
---
Hey, join Shiken!
Join Shiken as a learner or creator and gain access to your own dashboard.
Sign Up for FREE