Write a product review: Body System SBAs: 50 Neurology Questions
---
50 Neurology SBA Questions
Introducing "50 Neurology Questions" - the ultimate digital quiz product designed specifically for medical students preparing for their neurology exams. Developed by experts in the field, this comprehensive quiz package is here to help you ace your tests with confidence.

Featuring a collection of 50 meticulously crafted multiple-choice questions, this online quiz covers a wide range of neurology topics that are frequently tested in medical sitting exams. Each question has been carefully selected to challenge your knowledge and understanding of various neurological disorders, diagnostic procedures, treatment options, and more.

What sets "50 Neurology Questions" apart is its user-friendly interface and interactive learning experience. With just a few clicks, you can access the quizzes anytime, anywhere - whether you're studying at home or on the go. The intuitive layout allows you to navigate through each question effortlessly, ensuring a seamless learning process.

This digital quiz product not only helps you assess your current knowledge but also aids in identifying areas where further study is needed. Detailed explanations are provided for each question, allowing you to understand the rationale behind each correct answer. This enables effective learning and reinforces key concepts that are crucial for success in your medical exams.

Additionally, "50 Neurology Questions" offers customizable quizzes that allow you to focus on specific subtopics within neurology. Whether it's cerebrovascular diseases or movement disorders, tailor your practice sessions according to your individual needs.

Don't leave anything to chance when it comes to your neurology exams. Get ahead of the curve with "50 Neurology Questions" and enhance your exam preparation today!
Share Product With Friends
Product type:
Question Set
Integration:
Item rating:
0.0
No ratings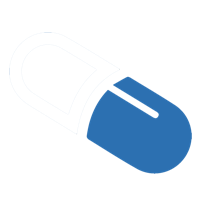 Revise Medi...
Bespoke questions and exams covering all aspects of medicine. From getting into medical...
More products from this creator
---
Hey, join Shiken!
Join Shiken as a learner or creator and gain access to your own dashboard.
Sign Up for FREE