Write a product review: Body System SBAs: 40 Respiratory Questions
---
40 Respiratory Questions
Introducing our comprehensive quiz question set titled "40 Respiratory Questions for Medical Exams." Designed specifically for medics preparing for their exams, this invaluable resource is here to enhance your understanding and knowledge of respiratory system concepts.

Inside this meticulously curated collection, you will find 40 thought-provoking questions covering a wide range of respiratory topics. From anatomy and physiology to common diseases, diagnostic techniques, treatment options, and more – we have covered it all. Each question is carefully crafted to reflect the level of complexity you can expect in your medical exams.

Our question set serves as an effective study tool that enables you to assess your current understanding while identifying areas that require further review. With each question, you will not only solidify your grasp of essential concepts but also sharpen your critical thinking skills necessary in the medical field.

Navigating through these practice questions will help familiarize you with the exam format and help alleviate any anxiety or uncertainty about what to expect. Whether you are a student or a seasoned professional looking for a refresher, this resource is tailored to meet your exam preparation needs.

So why wait? Boost your confidence and increase your chances of success with our "40 Respiratory Questions for Medical Exams" quiz question set. Prepare effectively, excel in your exams, and embark on a successful medical career!
Share Product With Friends
Product type:
Question Set
Integration:
Item rating:
0.0
No ratings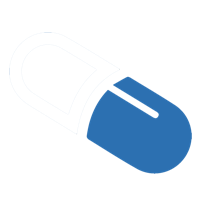 Revise Medi...
Bespoke questions and exams covering all aspects of medicine. From getting into medical...
More products from this creator
---
Hey, join Shiken!
Join Shiken as a learner or creator and gain access to your own dashboard.
Sign Up for FREE